We are a consumerist society here in 2022, but Amazon has fed the beast! I mean, let's be honest, I think many of us have shamefully had our recycling bins overfilling into our neighbor's yard due to empty Amazon parcels. To add to the mix, Amazon's ad business is boosting up in 2022 and profiting many other businesses as well!
It seems like Amazon's resourceful drive into digital advertising will supercharge the company's expansion into the digital world, the reason being Amazon has truly changed the way we shop! While Google only assumes buying intentions, Amazon, on the other hand, has loads of first-hand consumer purchasing data, that it uses to improve its ad target.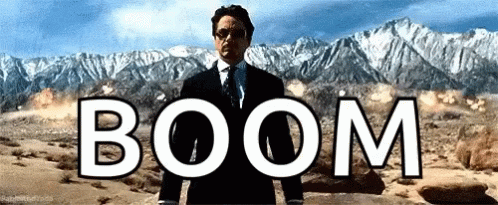 With many businesses turning to advertise options with the finest optimization, analytics, and exposure, Amazon can prove to be a great fit! If you are alien to the advertising platform Amazon or want some help, let's learn everything you ought to know to aid your business!
What is Amazon Advertising?
Advertising on Amazon is much similar to advertising on Google Ads. Amazon ads are usually denoted with subtle "ad" or "sponsored" text. So when you type in a keyword in the search box of Amazon, some of the top results will be sponsored posts, and these are considered Amazon Ads.
Advertisers can pay for these positions by bidding on specific keywords so that they can achieve more visibility for their products, which will ultimately lead to higher visibility in the Amazon SERPs. So when a buyer clicks on their ad, the advertiser will be charged with some specific amount. You can practically notice that Amazon's advertising platform is much like the Amazon version of Google Ads. So, like Google Ads, Amazon has plenty of ways you can link your products to suitable shoppers who are actively looking for products like yours!
But Why Amazon Advertising?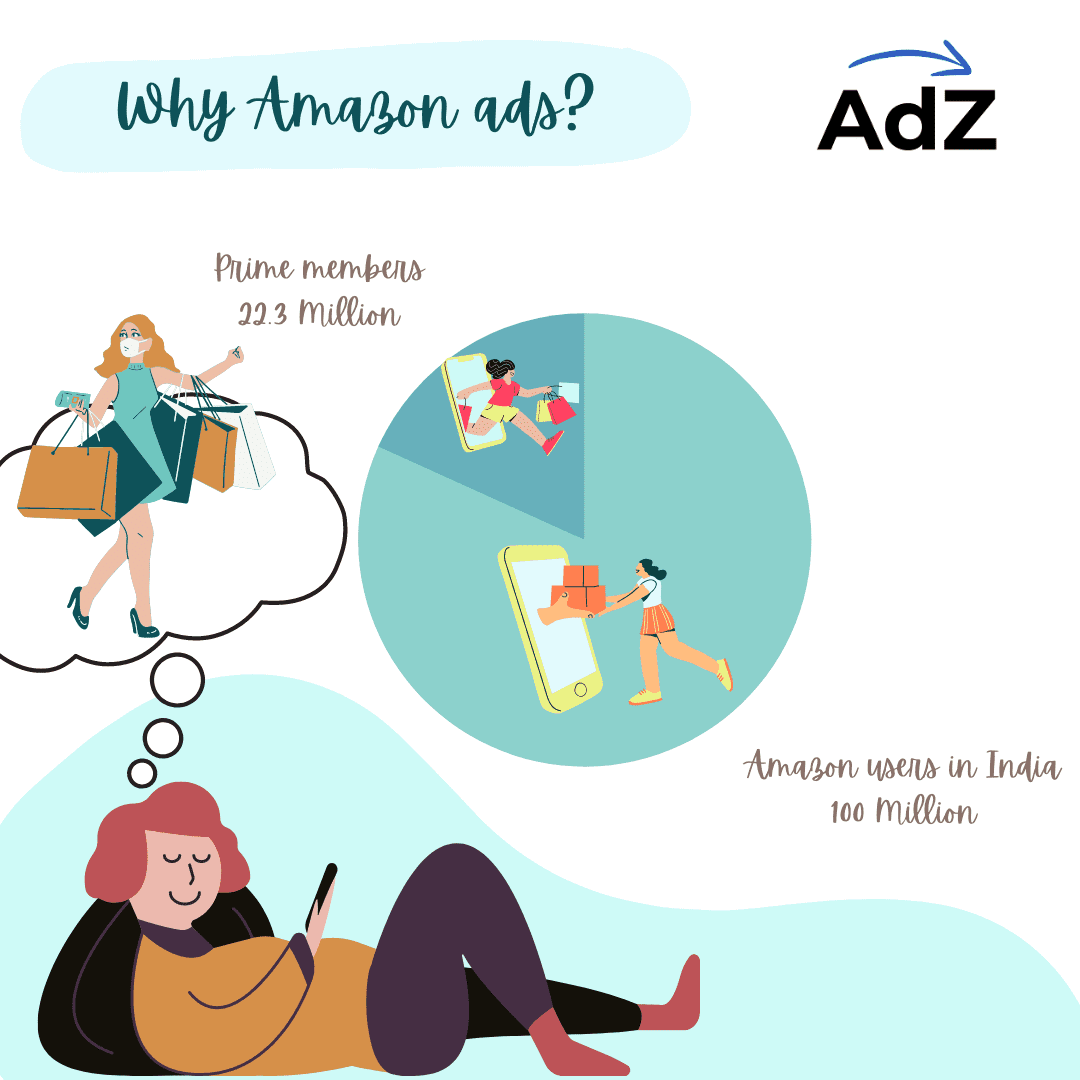 There are almost 100 million Amazon users and it's estimated that 22.3 million Indians are Amazon Prime members! 22.3 MILLION! More Indian households have Amazon Prime accounts than attending prayers regularly or having a landline phone! Amazon collects loads of data about their shoppers through their purchasing and shopping habits. Due to this, Amazon has got real power because it knows what and how people are buying its products or services.
So, wouldn't Amazon be a superb way to promote your products and services? Likely!
If you're all over the Display Network, Facebook, Google Shopping, and Instagram, well, there's no better time to break into one of the most extensive remaining online ad networks. Amazon ads should be a no-brainer for e-commerce enterprises.
Types of Amazon Ads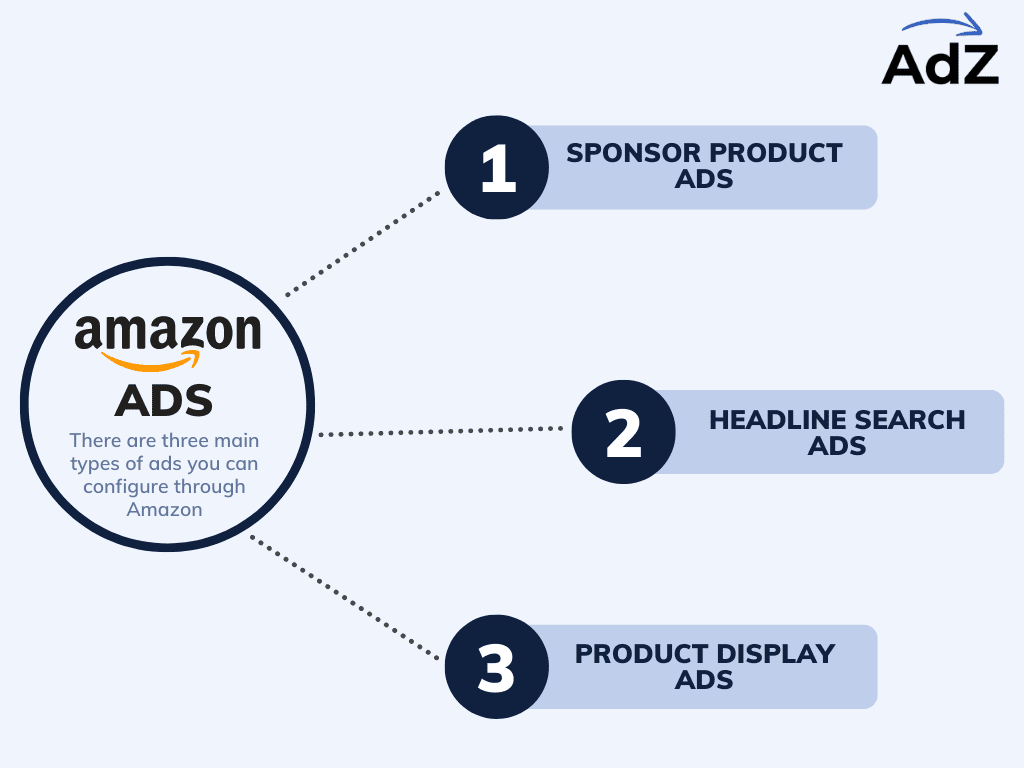 So you have some lovely banner ads for branding intents from your creative team that you would love to promote, but you are also curious about driving more eCommerce sales with Google Shopping-like ads.
Fortunately, you've landed in the perfect place because Amazon provides possibilities! There are three main types of ads you can configure through Amazon:
Sponsored Products Ads
Headline Search Ads
Product Display Ads
Let us glance at some of the advertising options available to you!

SPONSORED ADS
Sponsored ads, previously known as Headline Search Ads, allow the advertiser to reach Amazon clients as they explore and discover products. These ads help sellers boost item listings, pairing them with items potential customers, who are already looking for them. Amazon ads appear on search result pages and relevant product pages. They redirect clients to the advertiser's product detail page or website.
How how how?
Choose the products you want to advertise.
Define your budget
Select a blend of keywords, products, and product classes you want to target
Pay for Performance: Yes, you only have to pay for performance! You won't be charged until a shopper clicks your ad, and you can consistently manage your campaign budgets.
The only certainty, no guessing: Amazon will offer keywords to bid on, or you can target products that are similar to your product.
Measurable tool: You can monitor the performance of your ad and optimize by adjusting bids or by changing keywords, to drive results.
DISPLAY ADS
These ads use suitable audiences, creatives, and measurable insights to deliver your message to your target audience, on Amazon's site and app.
Benefits:
Reach:

Reach various shoppers on or off Amazon, on any device.

Flexibility:

Produce memorable brand moments and inspire customers to persuade through a combination of creative formats and storytelling vehicles.

Target Audiences:

Reach your target audience using insights based on their shopping behavior.

Headline Banner Ads:

These ads appear in the search result pages as headline banner ads always above the result list. These ads are cost-per-click and direct shoppers to any specified page on Amazon.
VIDEO ADS
Video ads empower an advertiser to convey stories and make emotional relationships with buyers throughout their decision journey. Well, you can trust Adzbasketto help you reach your target audience in brand-safe domains and estimate the outcomes of your video campaigns. Your advertisements will appear not only on the Amazon shopping platform but they can also get featured in Amazon Echo and other sites!
Since video advertising is soaring across marketing efforts everywhere, it might be good to see how it can help you:
Brand Awareness:

Implant your brand message within high-quality content on Amazon sites like IMDb, Amazon devices like Fire TV, and across the web

Suitable Reach:

Go beyond traditional TV ads to share your brand message with your target audience in the places they consume content.

Trustbuilding:

Build trust among your customers by pairing videos with your display ads to demo your products and services or to deliver your brand message.
Should You Advertise on Amazon?
Do you sell products online? If the answer is "yes", then you should advertise your products on Amazon! The reason is simple, Amazon will just give you a way to get more audience on your products or services, and likely more buyers.
So, not only is it feasible to increase your product sales by taking the benefit of Amazon ads, but it could also promote the organic rankings of your products. Could it frankly get any better?
Wondering how to start advertising your brand's product or services on Amazon digital ads? Don't worry, we have got a solution for you. You may reach out to us by clicking here. Our executive will get in touch with you with the best price and help you along the process. Provide us the creative, which is supposed to go live on the platform, and witness the magic! And all this is not simply going to end here, we will give you a detailed report of your campaign, once it's completed so that you can use it to measure your campaign performance. So, all the best for your brand's journey ahead:)